Every wedding is different, and the receptions take on different themes and styles. Receptions can vary in formality and length, with some lasting a couple of hours and others lasting throughout the day! At Hog Roast Empingham, we understand that wedding catering should be just as unique as you are, so all of our catering packages are entirely customisable to suit your needs. For all day weddings, here is a great menu that includes two different meals for your guests to enjoy.
Max and Eva both have large families and friendship groups, and they knew that the guest list would be the hardest thing to organise for their big day. Instead of cutting out people that they really wanted to be there, the couple decided to host two separate meals to incorporate all of their loved ones into their big day! They planned to host a sit-down lunch after their reception for their family, followed by an afternoon of entertainment and a casual evening buffet for the large group of guests. Hog Roast Empingham have a menu that is ideal for this occasion and can easily provide two contrasting meals.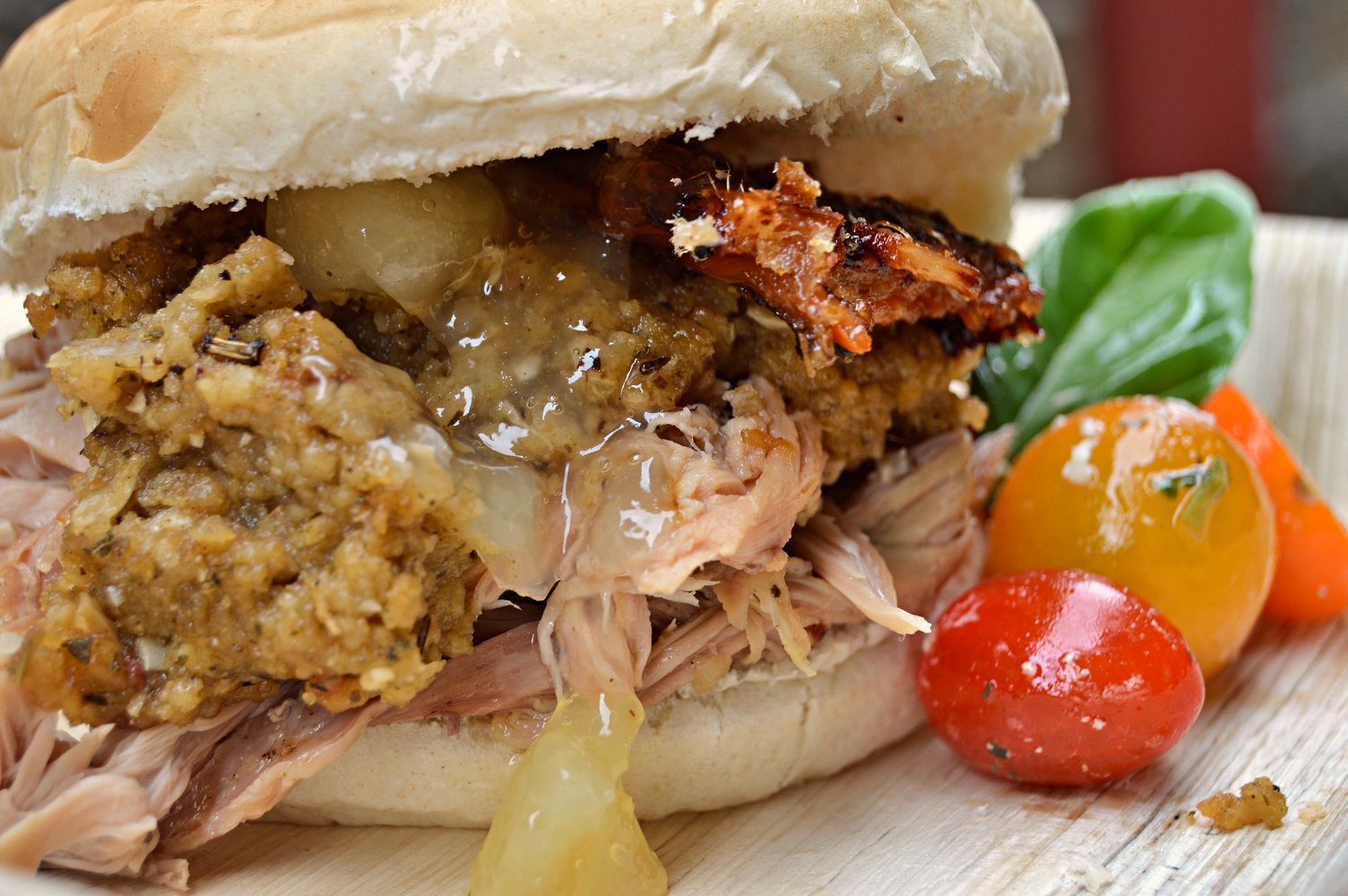 On the day of the wedding, the Hog Roast Empingham team began by serving a formal lunch to 30 guests. The lunch consisted of three delicious courses, beginning with homemade soup of the day and fresh bread and butter. This is a simple but classic starter that always goes down a treat. For the main course, the guests enjoyed a Hog Roast Empingham classic, consisting of a slow-roasted hog and all of the traditional trimmings. This was followed by a stylish and tasty dessert.
After the entertainment had been enjoyed, the Hog Roast Empingham team then served an evening buffet to 180 guests. The buffet included sausage and bacon served with bread rolls, creating a casual yet delicious meal!
Whatever style of wedding you are planning to host, Hog Roast Empingham have a menu that is ideal for you. To find out more, simply get in touch with our team today to explain the details of your reception and we can get to work planning your ideal menu.