Rutlands Best Hog Roast Caterer!
Greetings from everyone here at Hog Roast Medbourne, thank you for taking an interest in our services and we would like to take this opportunity to tell you a bit more about ourselves and what we do. We have been the front runners in the hog roast catering in this part of Rutland for many years, and thanks to our commitment to quality and our innovative approach to event catering, we have gone on to become the local leading hog roast specialists. We provide superior mobile catering services for a broad range of clients in the area and we are capable of catering to an excellent standard for every type of event from wedding receptions to private parties, corporate entertaining and public events. The scope of events we can cater for is possible due to the variety of modern menus that we offer in addition to our fabulous hog roasts, as well as the passion and creativity of our team.
Every single member of the Spitting Pig Rutland family is dedicated to giving our clients a memorable dining experience, fantastic food and exemplary customer service from beginning to end. Our diners always have an incredibly positive experience, which is why we get a lot of repeat business, as well as recommendations and we love building on existing relationships and forging new ones on a daily basis!
Our hog roast catering services

So, what exactly does hog roast catering involve? The actual cooking technique of slow roasting or spit roasting meat is nothing new. This method of cooking meat dates back centuries and although the equipment we use is infinitely more advanced than the rudimentary cooking apparatus that was used in the olden days, the general principles of how the meat is cooked remains the same. The process of cooking meat slowly and delicately maximises its succulence and brings out its natural flavour, creating melt-in-the-mouth results and meat that is falling off the bone.
The great thing about slow roasting meat is that this technique is equally successful with a wide range of different meats, not just pork. This allows us to offer an extensive repertoire of different slow roasted meats that are just as delicious as our classic pork, giving you the option of offering your guests an alternative. We always prepare our meat on-site and we will arrive at the venue several hours before the food is due to be served to allow plenty of time for our on-site chef to ensure the meat is absolutely perfect before skilfully carving it for everyone to enjoy. After it has been cooking for a long period of time, the aroma of the pork (or any other meat) is absolutely irresistible and our interactive catering style allows our diners to watch the cooking process in action as they gather around in anticipation of the end result.
Diverse menus and bespoke catering packages
Here at Hog Roast Medbourne, we pride ourselves on the quality of our ethically reared meat, and on our ability to cook it to perfection every time, but even though we are meat specialists, it is far from all that we offer. We realise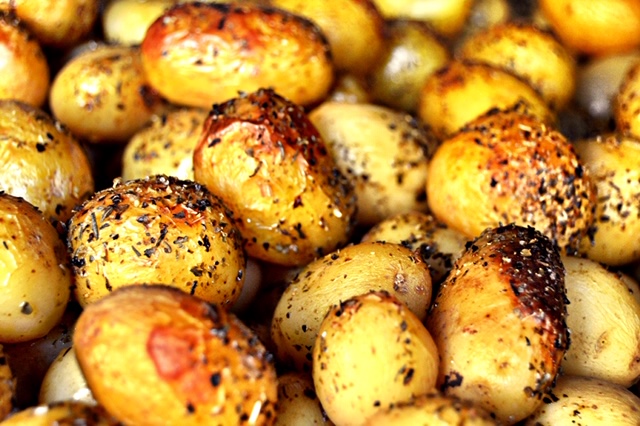 that in order to be a suitable catering option for any kind of event, we need to provide diverse menus that appeal to a broad range of tastes and that cater effectively for different dietary needs. We offer a vast array of creative side dishes, starters, mains, canapés and themed menus, all made from the best seasonal produce available in Rutland.
We also offer lots of vegetarian and vegan alternatives, and we are happy to make any necessary alterations to your chosen menu in order to meet specific dietary needs, such as the provision of gluten-free alternatives for example. Whatever your guests require, all you need to do is let us know and the Spitting Pig Rutland team will take excellent care of them. You may think that our style of catering is only suitable for large outdoor event, but this is not the case. Whilst we are without doubt the ideal catering choice for outdoor dining and for feeding a large amount of people, we have the versatility to be an equally suitable catering option for smaller and more formal events, as well as being able to cater indoors. No matter the size or style of your event, we will be able to offer you a menu and style of service that will suit the occasion perfectly.
Other services we provide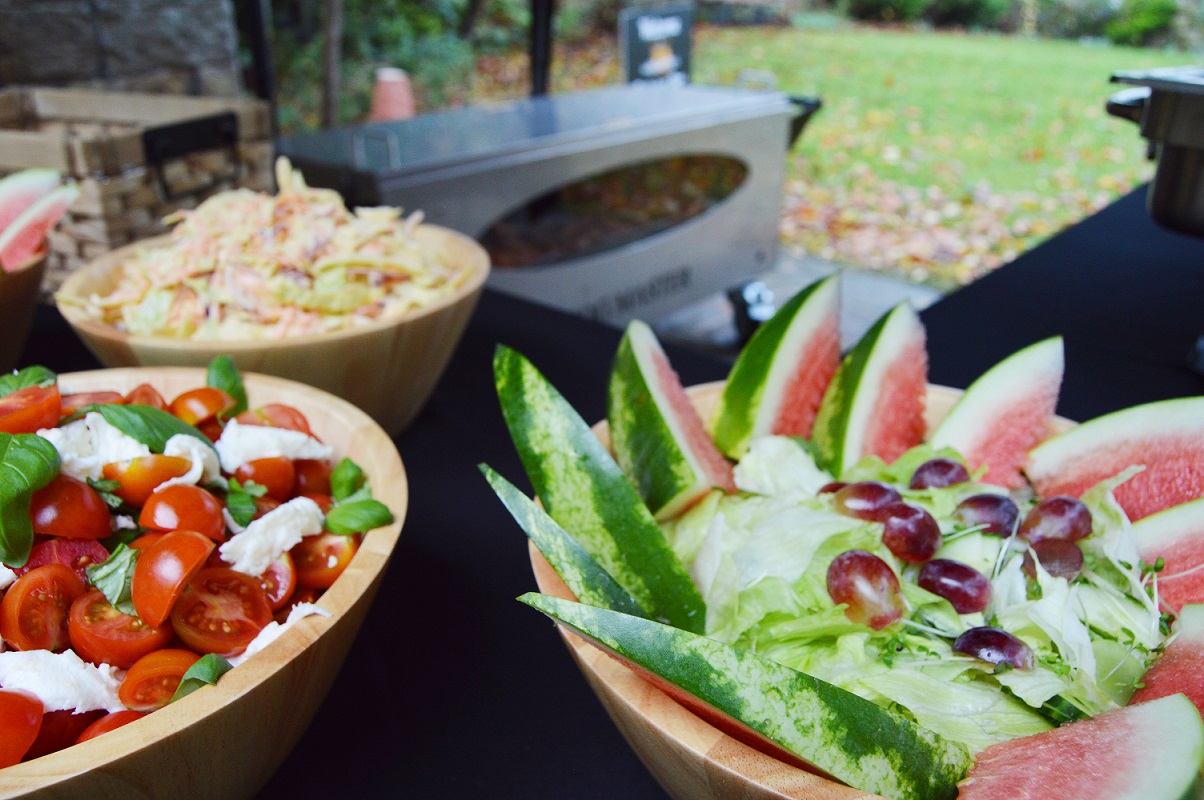 If you are looking for a DIY catering option for your event, or you are a professional caterer seeking an innovative new piece of catering equipment that will yield impressive results whilst also making your preparation methods more straightforward, we can offer you the option to hire or purchase one of our own hog roast machines. We design and make our equipment ourselves using the most modern technology and our vast experience in hog roast catering. So if you are interested in giving hog roast catering a go yourself, or you would like to find out more about the range of machines we have available to hire or buy, you can visit the machines section of our website or get in touch with us to speak to a member of our team directly.
Whatever your hog roast catering needs are in this part of Rutland, the Hog Roast Medbourne team have got it covered!