When it comes to Hog Roast Manton catering, you may think that we provide gorgeously mouth watering hog roast centrepieces – which we absolutely do! However, that's not all we can do for you and your party or event guests, as we have lots of choice and variety to be found within our extensive menus in order to cater for varying preferences as well as special diets and we can also help you to create a menu of multiple courses if needed too, as we have plenty of canapés, starters, sides and desserts on offer.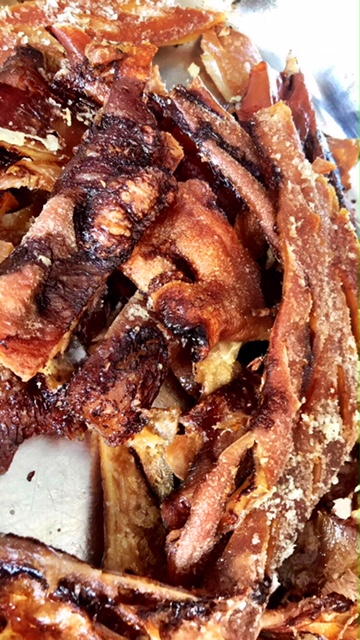 If you've already decided on our signature food to be the main feature at your next special occasion, we can wow everyone with the theatrical sight of a free-range pig sizzling away to perfection for several hours. Once perfectly cooked, the meat needs to rest before we can carve away the tender, moist meat and crispy, salty crackling, and then it's time to serve both together with your choice of either rolls and wraps (so you can enjoy them as our famous Hog Roast Manton pigs in buns with our homemade apple sauce and sage and onion stuffing) or with seasonal vegetable and potatoes or fresh salads that you get to choose in advance.
However, if you'd rather dine on spit-roasted meat instead of a hog roast, how about whole free-range chickens that are rubbed with thyme and sea salt and accompanied by our stuffing and butchers' chipolata sausages, or roasted sirloin of English beef, brushed with mustard and served with Yorkshire puddings and a lovely red wine gravy. Or we can impress with free-range turkeys that are cooked with sage butter and come with cranberry sauce and stuffing or a spit-roasted whole English lamb, studded with garlic and rosemary and presented with Yorkshires and mint sauce.
Whether you're planning on having a simple yet sumptuous main all by itself or a feast of great proportions, Hog Roast Manton are the ones to call, and you can either tell us your dream menu or we can help you to decide on the perfect food to serve you and your guests at your next special occasion.