The UK's number one trade kitchen supplier and joinery giant, Howdens, have grown from just 14 branches in 1995 to more than 750 depots across the country to date. And as one of the top players in their field, they are always hosting corporate events, workshops, training days and seminars to boost staff morale. How do we know all of this? Well, because Howdens are a repeat customer of ours, and they have entrusted Hog Roast Whittlesey and our sister branches across Britain with these sorts of events for many years.
Most recently, our Hog Roast Whittlesey team had the pleasure of catering for a corporate function at the nearby Howden's branch in Peterborough, which took place near the end of March.
With just 50 mouths to feed, our client, Ian, wasn't looking for anything too fancy or complex from the menu. Instead, he told us that he wanted to keep things as simple as possible, which meant our Classic Hog Roast Menu was the perfect fit for the occasion.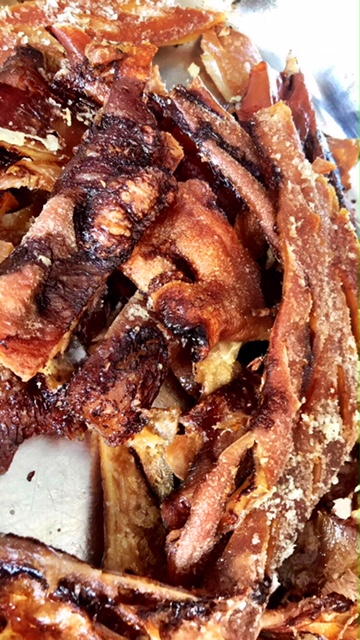 Consisting of our trademark slow-roasted pig, which is cooked over a low flame for several hours until the skin is crispy and golden, and the inside is juicy and tender, this entry-level menu perfectly encapsulates the splendour of hog roasts. And as if our fresh and flavoursome pulled pork rolls, topped with savoury sage and onion stuffing, applesauce and crackling, weren't enough, this menu also includes a meat-free option of grilled vegetable skewers with optional Greek halloumi cheese, tzatziki dip and flatbreads, which is perfect for keeping veggie and vegan guests happy.
Ian was really pleased with his choice of menu, even before the event went ahead, and on the day the corporate function took place, he was blown away, once again, by our catering manager, Byron and the Hog Roast Whittlesey team, who whipped up a gorgeous spread that put a smile on everyone's faces!
The flavoursome food went down a charm with the guests, and, just as the client had hoped, it was the perfect accompaniment to the important corporate event that he had put together on behalf of Howdens.