We hope that the first few weeks of 2022 have been as wonderful for you as they have been for all of us here at Hog Roast Knossington! Since ringing in the new year, our caterers have gratefully been rushed off their feet with bookings for all sorts of different events, including a recent charity auction that we were asked to cater at by event organisers Michelle and Andrew.
The function they had put together was hosted in a luxurious, bespoke hotel located outside of our usual vicinity, which meant on this occasion, Hog Roast Knossington's caterers had to venture out with Rutland for the day. This, of course, was no trouble for our team, and with a great cause at the heart of the celebration, everyone was more than happy to make the trip.
When our team of caterers arrived at the venue hours ahead of the proposed serving time, they noted that the hall had already been decked out with glamorous decorations. Overhead, a blanket of lights had been hung against a black ceiling, giving the illusion of stars against the night sky, and each socially-distanced table was dressed with floor-touching white tablecloths, in the centre of which stood a towering arrangement of expensive flowers. The grand hall boasted more than enough room for all 250 guests, the table of physical goods to be auctioned and the Hog Roast Knossington team. But, so as not to detract from the main focus of the celebration, our catering manager, Byron, chose to set up the cooking equipment in the back corner of the hall.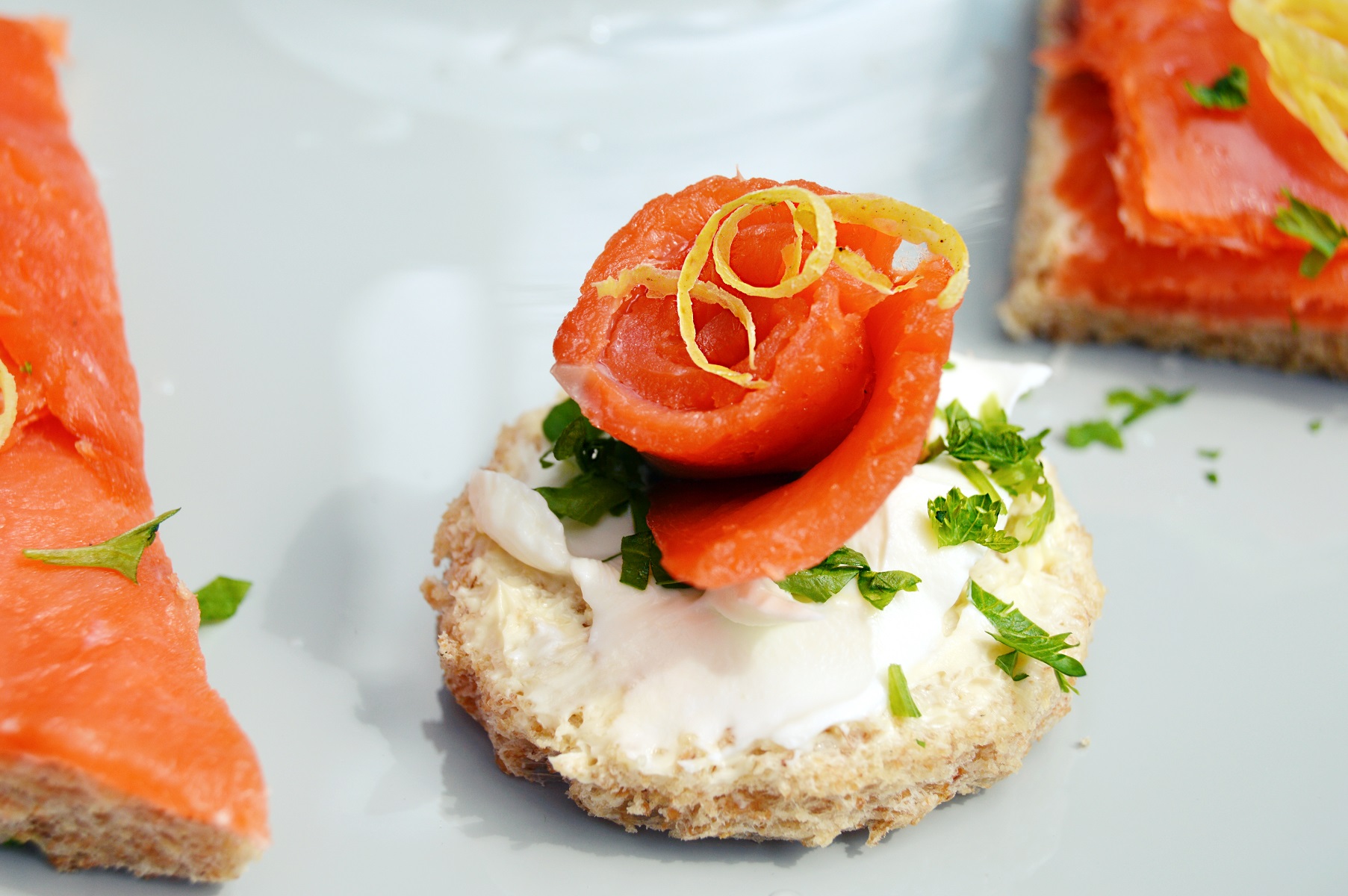 For Hog Roast Knossington, the hours leading up to the guests' arrival were extremely busy. Between setting the tables with real China crockery and silverware, and prepping our Formal Hog Roast Dining menu, the team worked tirelessly to deliver a flawless catering experience. Starting with a selection of five canapé options, followed by the roasted duck starter and the choice of either the classic hog roast or sirloin of English beef for the main, all of the guests were able to find something suited to their tastes at this event. We also offered a variety of tasty side options, vegan alternatives and two dessert choices for the guests to explore, which went down a storm.
With plenty of great food to go around and a vibrant atmosphere to soak up, the guests were in their element, which helped raise a boat load for some amazing charity causes!