Not everyone dreams of hosting a fairy tale wedding with lots of guests, dancing, and dining. Instead, some wedding receptions simply consist of a great group of people and your chosen entertainment. Whatever style of catering you prefer, Hog Roast Horn have a menu that will be just right! Here is one option that we recently provide for a local casual wedding reception…
While we4dding season may be behind us for 2021, not all of the weddings are! Sam and Kirsty got married earlier this December with help from Hog Roast Horn, who provided the catering for their reception. They are not a traditional couple in any aspect of their relationship, so it made sense that their wedding wouldn't be traditional either. Rather than a typical ceremony, the couple eloped and got married privately. Following this, they hosted a small reception for friends and family at a local function room, decorated with a rustic and boho theme. For the catering, it was decided that a causal buffet would be ideal, consisting of enough dishes for 45 guests to enjoy.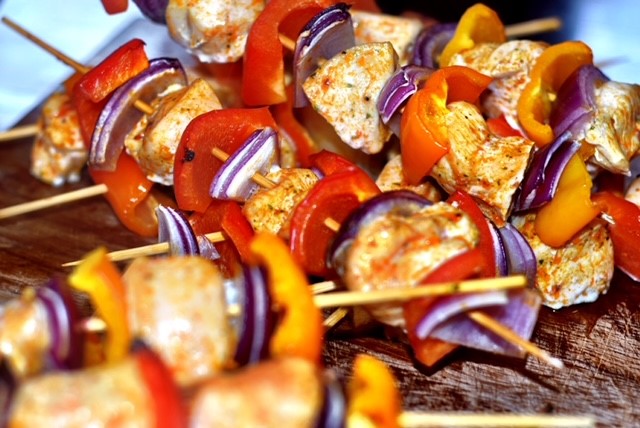 On the day of the reception, the Hog Roast Horn arrived at the venue early, with plenty of time to freshly prepare the menu. We were serving our Gourmet BBQ menu at the event since it is a great option for a casual event and is ideal for 45 guests. We began by grilling the main dishes, including succulent sausages, British beef burgers, marinated chicken kebabs, halloumi and vegetable skewers, and BBQ pork spareribs. This ensured that there was a dish for everyone and plenty to go around! The mains were served with a variety of sides, including salad dishes and homemade chips.
It was great to be part of such a wonderful celebration and we had lots of fun providing catering for this reception.
Are you tieing the knot in 2022? If so, why not let Hog Roast Horn cater for your reception? With so many menus to choose from, there is bound to be something that is just right. Simply let us know your party size, date, and location and we can do the rest.