It's not every day that you get invited to a wedding at an old farm barn, but for Gary and Anita's wedding at the beautifully converted Grange Barn in Bourne it was the most incredible of settings for an incredible day. Hog Roast Bourne were lucky enough to be called out for our renowned wedding catering services to Gary and Anita's special day, and from all of the leftover pulled pork that they took away home with them afterwards we are certainly sure that they enjoyed our foods and services provided to them by our catering manager for the day, Byron.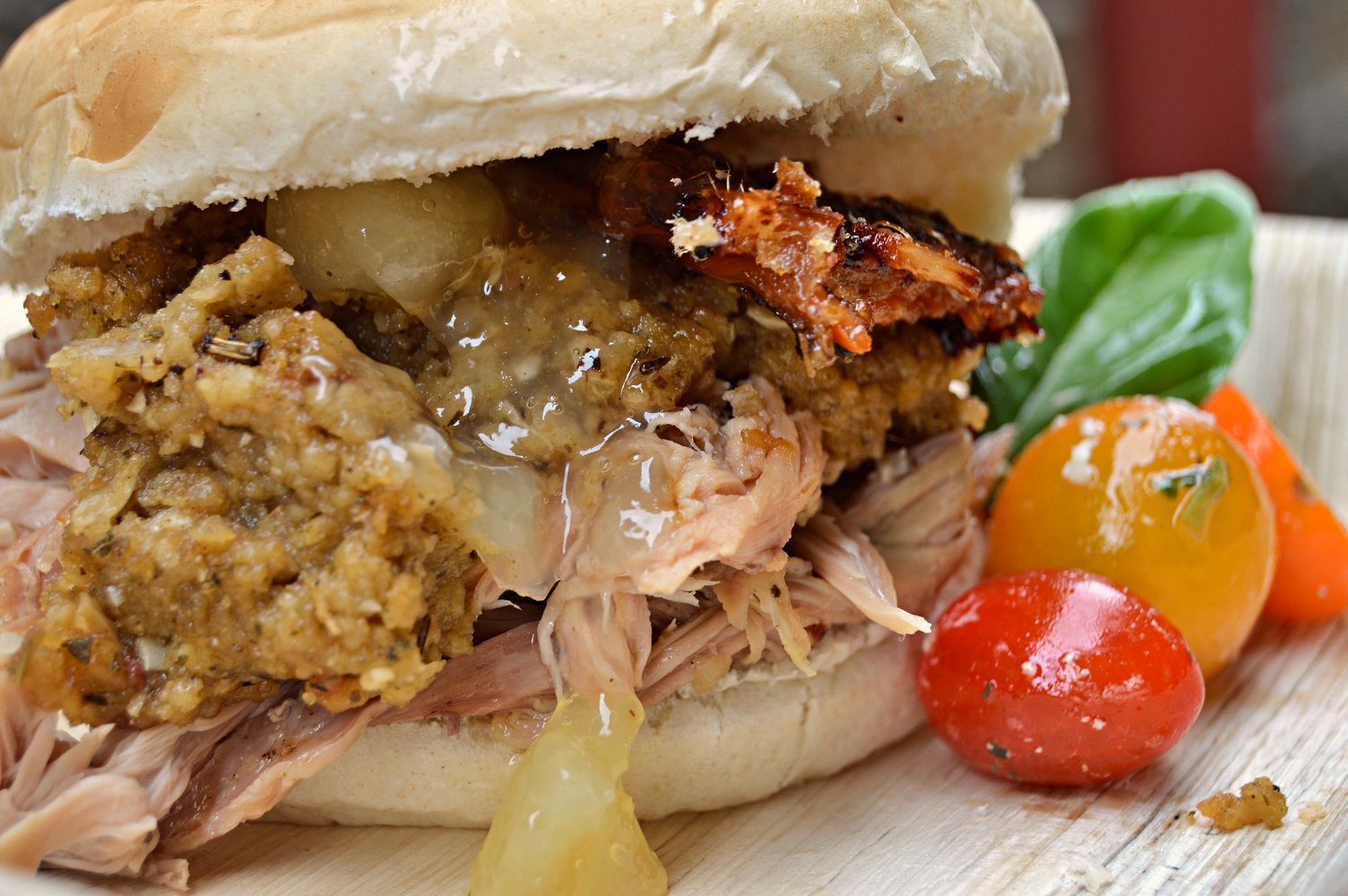 In this beautiful setting the wedding ceremony was quickly followed up by our dining services beginning at 4PM. Gary and Anita had opted for the classic hog roast menu for their wedding – a fine staple of Hog Roast Bourne – meaning their main dish came in the form our esteemed slow roasted pig, prepared and cooked in the traditional style of spit roasting, and served along with our very own freshly made apple sauce, a homemade sage and onion stuffing made on site, and of course the favoured golden crackling, crisp and bubbling to perfection. For the vegetarians in the 100 strong wedding party there was an alternative option of grilled veg and halloumi skewers.
Both options were of course served with the typical seasonal mixed salad, homemade coleslaw, tomato and mozzarella salad, and herb dressed new potatoes all of which are a typical part of the classic hog roast menu, however Gary and Anita also chose to include an addition of some perfect crisp fries too! If that sounds like a lot of food to handle its because it most certainly is, but for our cooking leaders of the day, Byron and Lottie, it was nothing they couldn't handle thanks to our top-of-the-line roasting machines! Even with 100 mouths to feed not a single guest went away hungry, and there was even enough still leftover to be lining Gary and Anita's freezer even now. What better way to start a marriage than with pulled pork sandwiches enjoyed at breakfast, lunch, and dinner for weeks! That's the Hog Roast Bourne way!
The new Mr and Mrs Ramsden were kind enough to offer up a message of thanks to our serving team, and so from all at Hog Roast Bourne we offer back our well wishes for the marriage!