Not every couple dreams of a big wedding surrounded by friends and family. Weddings come in all shapes and sizes and no two events are the same. Because of this, it makes sense that no two wedding catering packages are the same either! Hog Roast Barrow have over 5 different wedding catering menus, ranging from buffets to a formal dining experience, which ensures that there is something for every style of reception. Recently, Hog Roast Barrow was asked to cater for something entirely different, and this is what we provided…
Lauren and Chris have been engaged for over 5 years and always had the intention of getting married. However, whenever it came to setting a date or making arrangements, life always seemed to get in the way. Whether it was a new job, a holiday, or a global pandemic, it just never quite worked out. When the couple saw that they had a free weekend approaching, they knew what they needed to do! Instead of a ceremony followed by a reception, the couple exchanged vows and rings privately, before enjoying a weekend away together for their honeymoon. Because they had no ceremony, they did not need traditional wedding catering- although that didn't mean they couldn't still enjoy something delicious!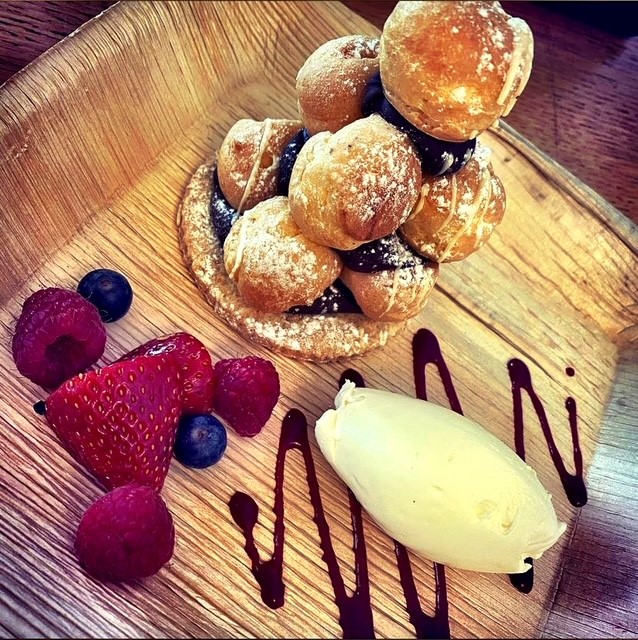 Once they had decided on the date of their wedding, Lauren got in touch with Hog Roast Barrow to arrange a gourmet meal delivery service for their dinner. She ordered them each a main course, followed by a selection of incredible desserts to share. For their menu, she ordered two whole-roasted chickens, served with roast potatoes and seasonal vegetables. For dessert, she chose profiteroles, sticky toffee pudding, and cheesecake. At the time of their meal delivery, one of our delivery drivers dropped off their meals using a contact-free delivery. This was the perfect ending to an excellent day!
However you choose to celebrate your wedding, Hog Roast Barrow have a catering package that is right for you. We have over 5 different menus on offer, as well as our meal delivery service, and an incredible selection of dishes, with something for every guest to enjoy.