When it comes to cheese in Hog Roast Wing's life it can either mean the food cheese or the 'chhheesseee' you give on a photo as they have dealings with both on a frequent basis. As Hog Roast Wing are caterers, let's focus on the food cheese. Many customers are cheese lovers, there are so many cheeses around the world and so many people who wish to have it with every meal. Thankfully, cheese is incorporated into many Hog Roast Wing's menus!
The biggest cheese option is of course a cheeseboard. Cheeseboards is a popular option for wedding receptions. It entails a fine selection of cheeses accompanied by a range of chutney's, artisan breads, a selection of crackers, fruit such as figs and grapes, celery sticks and other nibbles like sun-dried tomatoes and mini stuffed peppers. Platters and boards of pure perfection!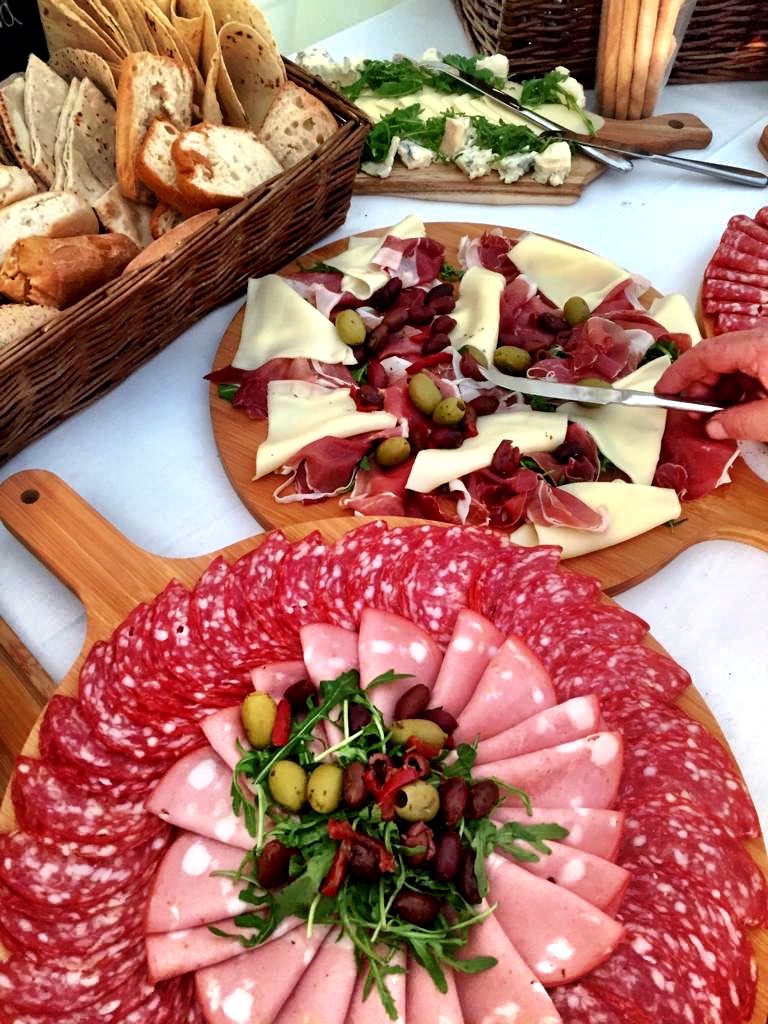 Another favourite on the new 2021 Alfresco menu and a popular option on wedding menu's is the antipasti platter. A platter made up of classic dreamy cheeses for guests to enjoy with artisan breads, bread sticks and complimentary nibbles such as pitted olives. However, it also involves the exciting element of a selection of sophisticated meats such as Parma ham and prosciutto. A joyful and colourful platter that excites many!
Halloumi, a popular vegetarian option in many restaurants, including for Hog Roast Wing menus. Halloumi and Mediterranean vegetable skewers dusted in Cajun-spice and grilled is one of the vegetarian options and has recently been added as an option to the Southern Slow Roast menu as many people love it. Additionally, halloumi crostini is a canapé option. A bruschetta with a spoonful of sweet, diced cherry tomato, fresh basil and diced red onion at the bottom and topped with a slice of melted halloumi. A super delicious mouthful of food!
The Southern Slow Roast also includes the option of Mac and cheese. 9/10 customers select the option of Mac and cheese. It is a UK classic, go-to comfort food. A plateful of dreamy deliciousness, creamy and stringy. A wonderful treat for many!
Cheese is incorporated into some of the salads such as cherry-vine tomato and buffalo mozzarella salad with fresh basil leaves and Greek salad where feta cheese is crumbled and cubed. Cauliflower cheese which is an item on Hog Roast Wing's festive menu is sometimes included as a vegetable option on weddings also. A medley of cooked cauliflower florets, homemade cheese sauce and topped with extra grated cheese before being baked. Super divine and indulgent!