Birthday parties are always great fun, and Hog Roast Edith Weston's latest event was a very special 60th birthday party. Client Helen wanted a very tasty party buffet for her 12 guests to enjoy.
Birthday girl Helen worked with the Hog Roast Edith Weston team to come up with a menu that would delight her guests. Also as part of the catering package that she and the team put together, the team provided disposable crockery and cutlery for the guests to use.
Chef Byron arrived at the pretty Scout Hall where Client Helen was hosting her party several hours before the 6pm serving time. He was able to set up the cooking equipment at the same time as balloons and other decorations were set up around the Hall. Chef Byron then got straight to work on producing the delicious buffet that the birthday girl had decided on. Chef Byron also set up the serving table, and he would remain on site to help serve the guests the buffet.
When 6 rolled around and the guests had all arrived at the fun birthday party the buffet was ready to serve. Chef Byron from the Hog Roast Edith Weston team had put together a delicious meal.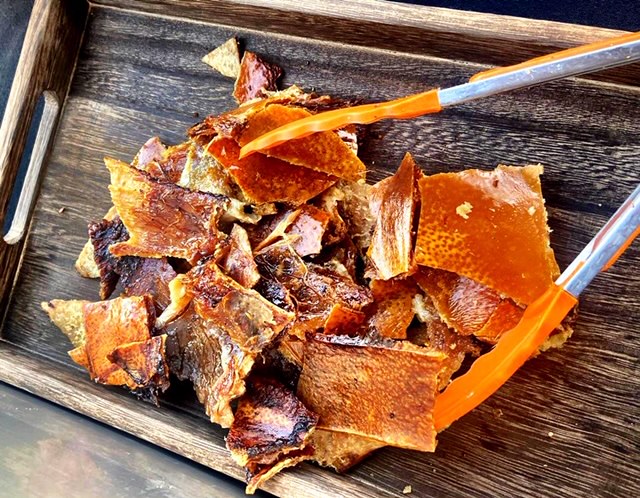 On offer was all sorts of tasty treats, but the main focus was the sumptuous Classic Hog Roast. Chef Byron had expertly prepared this dish of slow spit roasted pig and it was served with crispy crackling, homemade stuffing and apple sauce. Also on offer at the heavily laden table was platters of grilled vegetable wraps, grilled vegetable and halloumi wraps, and exotic BBQ pulled jackfruit. There was also 3 types of fresh salad that Chef Byron had chosen to be full of flavour and colour. Finishing off the buffet was a big tray of skin on potato wedges, a basket of soft rolls and a selection of dips and sauces.
Client Helen was delighted! Her and her hungry guests ate until their hearts content, feasting on an array of truly tasty treats! Once the food had been enjoyed Chef Byron quietly tidied away. He discreetly took the rubbish away from site with him, and it was all disposed of safely by the team.
The party had been great fun and the team were thrilled to have been part of Helen's special day! It was a worthwhile, fun job.