If you love the idea of chowing down on some delicious food while surrounded by the company of some great people, then be sure to clear your diary ahead of the 18th of September, or as we know it: National Hospitality Day!
It's no secret that the hospitality sector has been through a lot in these last 18 months, and it's because of the industry's hardships that this year's national holiday is all the more important for catering businesses across the country. And here in Rutland, the Hog Roast Ayston team are very much looking forward to celebrating the special occasion by taking part in an organised outdoor street food festival where we'll be able to unite with fellow foodies for an entire afternoon of fun!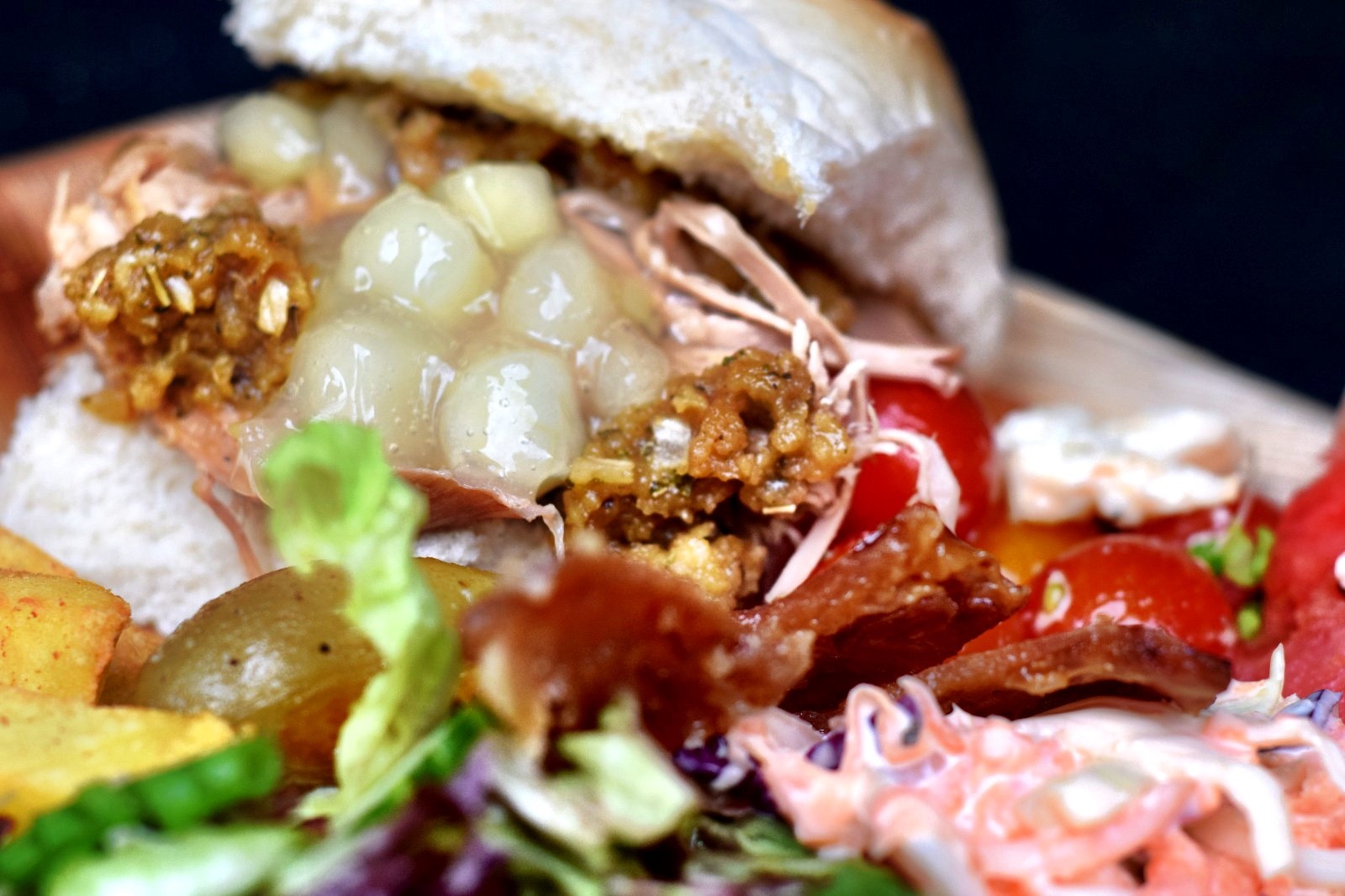 The day itself has been organised by event planner Taylor as a means of supporting local businesses and encouraging people to get back out and enjoy fresh, fabulous flavours cooked by culinary superstars like the chefs that make up our Hog Roast Ayston crew. And in addition to the wonderful food, the client has also scheduled some live music performances to keep the guests entertained in between their trips to the food stalls.
Our Hog Roast Ayston catering manager, Byron, has been working closely with Taylor in the weeks leading up to this highly-anticipated event, and as the only mobile hog roasting provider set to make an appearance, our team are determined to really push the boat out and blow the guests away with one of our slick, signature menus.
After some careful consideration, our team has decided that our Classic Hog Roast Menu will be the best fit for the event, as it is both irresistibly tasty and it's incredibly easy to serve to large groups of people. Just picture a large, rotisserie-cooked hog with fluffy sage and onion stuffing, crunchy crackling, sweet-tasting applesauce, farm-fresh salad and super soft gluten-free rolls. Sounds good, right? On top of that, the menu offers an authentic hog roasting experience that our customers and clients come back to us for time and time again, so we're confident it will be a hit on the day!