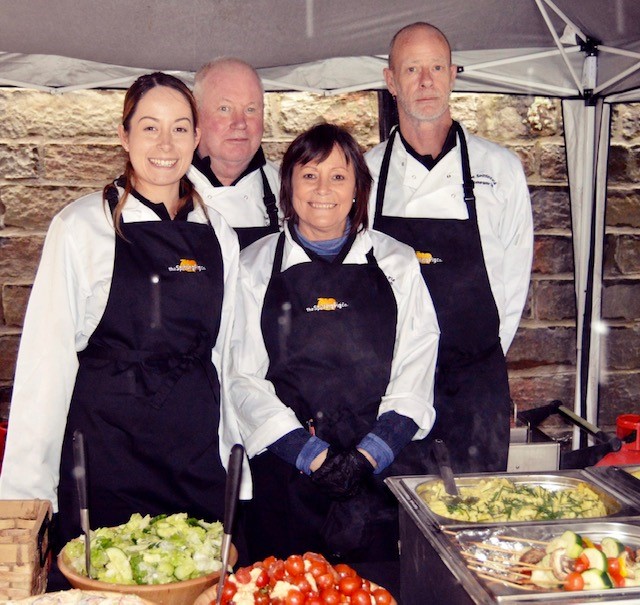 The Hog Roast Melton Mowbray team are the most experienced hog roast company in this part of the East Midlands and over the years, as a team we have continued to grow and thrive. Our team is made up of passionate and creative individuals who are committed to making our food and service the best that it can be.
We love being a part of so many different events in the area, and we always give it our all at every event we cater for to ensure our diners have a fantastic experience and of course, plenty of great food to enjoy.  From wedding receptions and corporate dining to outdoor public events and private parties, nothing is off limits for us here at Hog Roast Melton Mowbray and no two days are the same. We love the diversity that our job offers and meeting so many new people along the way, and as popular as our hog roast catering services are, we are not ones to rest on our laurels. We are always putting our heads together to create new and exciting dishes to ensure that we remain the front runners in hog roast catering in the area for many years to come.
Hog roast catering in Rutland
There are many reasons why we love catering for events in the Rutland area. It may be the smallest county in England, but it certainly has a lot to offer local residents and visitors alike. It is the perfect place for enjoying the great outdoors, with lots of rural idylls and charming villages offering lots of opportunities for getting away from it all, making the most of the countryside, and if you are feeling adventurous, participating in the area's many water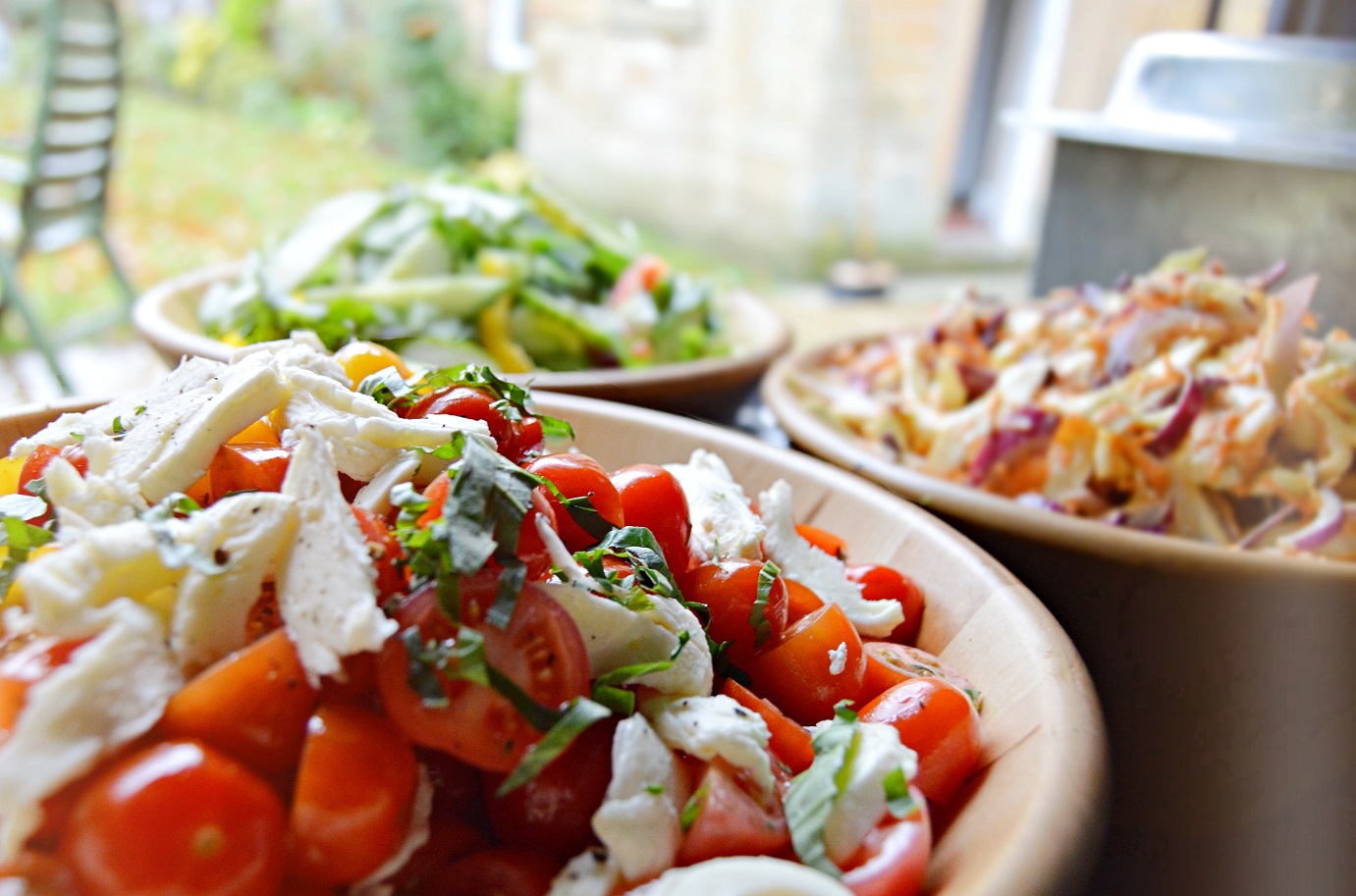 sports activities. Our style of catering is absolutely idea for outdoor events, and we are able to cater in any type of outdoor environment. We are able to do this because of our innovative catering equipment and the versatility of our team.
Our hog roast machines are incredibly reliable and robust, yet also very easy to transport and set up in any location, and because we don't require any on-site power or extra support, we can cook up a fabulous feast in any scenic rural setting. Our team are just as flexible as our catering equipment and we are able to adapt seamlessly to any environment that we are in. If you want  freshly-made, restaurant standard food whilst enjoying countryside views or a magical sunset, we are the perfect catering choice for your event as we can give you the freedom to host your event anywhere you please without having to be limited on the quality or variety of food on offer. If you would prefer to host an indoor event or you require a more formal dining experience, we are equally up to the task. We can cater just as successfully in smaller indoor venues and our more formal 3 course meal menus with full table service are ideal for special celebrations.
What makes our food so special?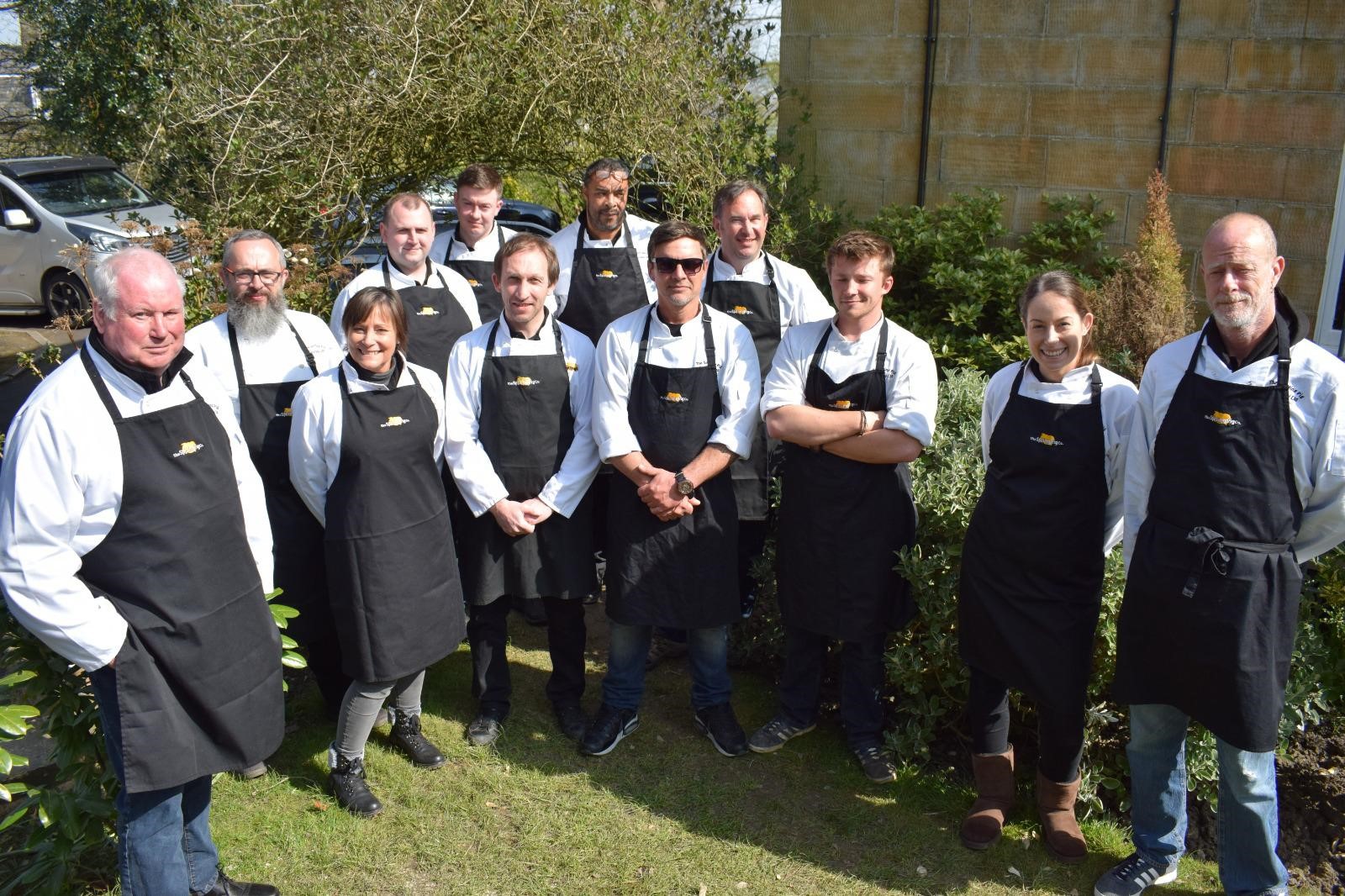 You may think that in order to cater in such a wide variety of settings, that we might take short cuts in our preparation methods and rely on pre-made dishes that we simply bring on-site and warm up. We would like to assure you that this is not the case! No matter where we are catering, how many dishes we are required to prepare or the size of your event, we will make every element of your menu from scratch on-site on the day of your event. Whilst our on-site chef is tending to the meat as it cooks slowly for several hours, the rest of our talented team will be busy whipping up the rest of your dishes, ensuring every component is perfectly prepared, beautifully presented and ready to be served right on time.
The quality of our food begins with our ingredients. In addition to exclusively sourcing the best ethically reared meat, we are also very selective when it comes to the rest of our ingredients. Here at Hog Roast Melton Mowbray , we have made it our mission to showcase the finest locally produced ingredients, organic fruit and veg and free-range dairy products, and if you hire us for your event, every morsel on your plate will be made from the finest home-grown produce and prepared with the upmost care and attention.
Interested in finding out more?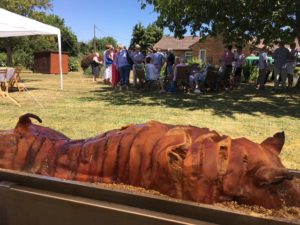 If what you have learnt about us so far has whetted your appetite and you would like more information about our bespoke catering packages, our approach to catering, why we are such a great choice for your event, or you would like to be provided with a free quote, there are several ways you can get in touch with us here at Hog Roast Melton Mowbray . If you would like to speak to a member of our team you can give us a call, or if it is more convenient for you can send us an email or simply fill in our straightforward enquiry form and we will be in touch with you promptly to discuss your catering requirements. If you would like innovative catering solutions and the best hog roasts in the area for your event, the Hog Roast Melton Mowbray team are on hand to meet all of your catering and service requirements for any occasion!